The position of TSG Petro
( 19-08-2015 - 09:11 PM ) - Views: 6120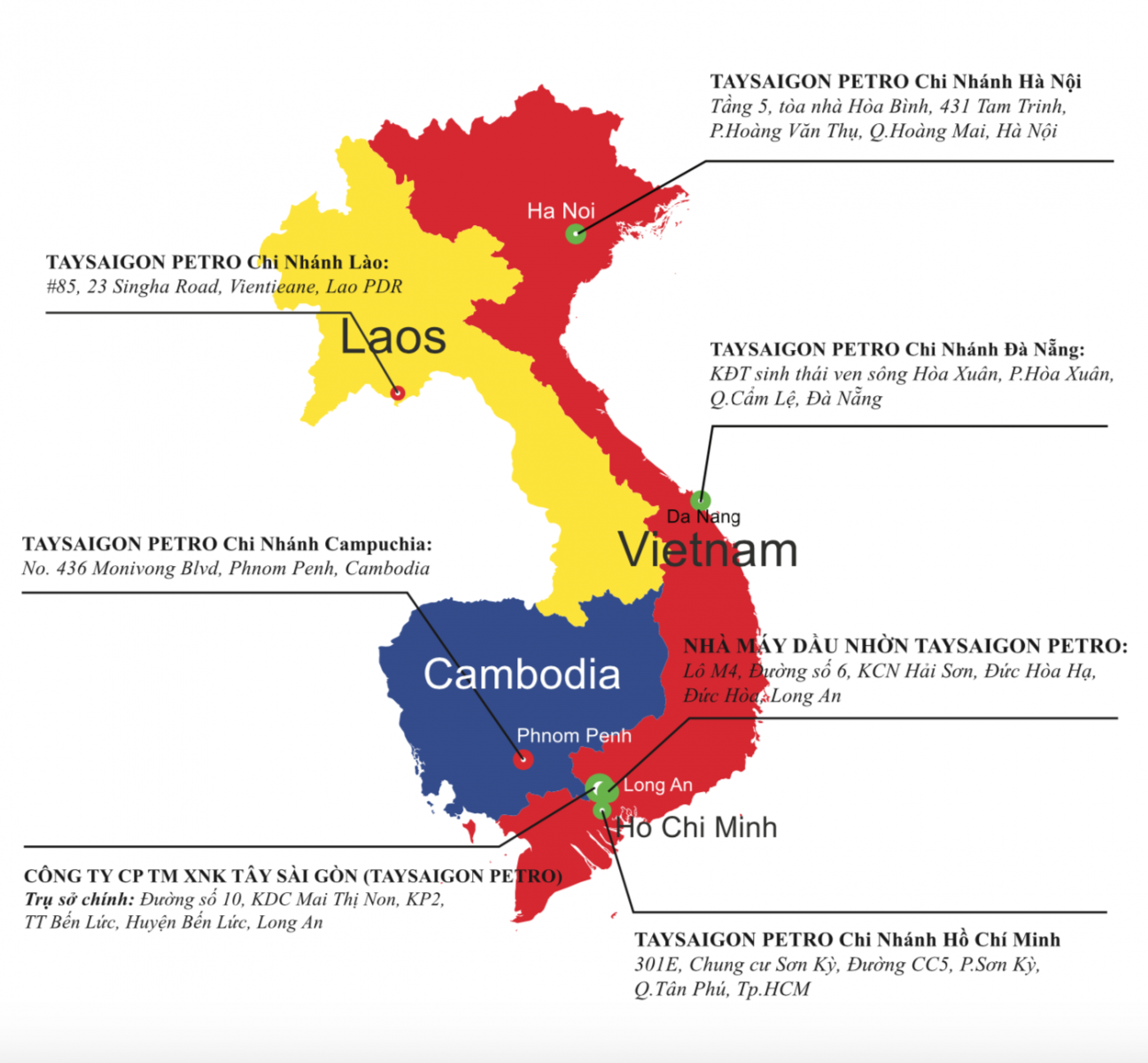 | | |
| --- | --- |
| | COMMITMENTS AND RESPONSIBILITIES |
For customers
Petro Taysaigon commitment of company products meet the specifications stated on the packaging, the product, in accordance with international standards, in order to bring the absolute trust for users and stakeholders trousers.
Petro Taysaigon commitment to bring its customers the perfect product, utility and diversity, is a reliable partner and companion of customers - is "lubricating oil of high quality". In addition, the determination of the leaders and cadres of employees, strives to contribute to the environment and build Green - Clean - Nice.
Investors
Petro Taysaigon commit unremitting efforts to optimize returns to shareholders on the basis of stable business operations, sustainability, becoming the leading lubricants company efficiency.
With staff
Taysaigon commitment to bring you a modern working environment, friendly, learning, opportunities for advancement and fair treatment policy, is home to intimate, close.
With community
Petro Taysaigon committed to complying with the provisions of the State of Vietnam, the Government and other relevant regulations.
Petro Taysaigon commitment to social responsibility, participation in social activities and charity programs to build a civilized community, progress.
CORE VALUES
Friendly - Professional - Share - Innovation - Effectiveness
CULTURAL
Quality - Control - Innovation
&
The team unanimously - Objective co directions - Planning uniform
(One Team - One Goal - One Plan)